Contact us to schedule your Consultation.
Mokena:  (708) 479-2203
What are dental implants?
Implants are made from the highest grade titanium and surgically implanted into the jaw bone to function like the root of the tooth.
They are placed in a dental office using only local anesthesia
Generally, there minimal post-operative pain or discomfort
When are dental implants used?
Dental implants are the best available treatment option to replace a single or multiple missing teeth.
Alternative tooth replacement options require altering other, possibly healthy, teeth in your mouth or fabricating uncomfortable removable appliances.  Implants restore missing teeth in a conservative, easy to maintain method.
Dental implants are also a great option to help stabilize dentures or partials.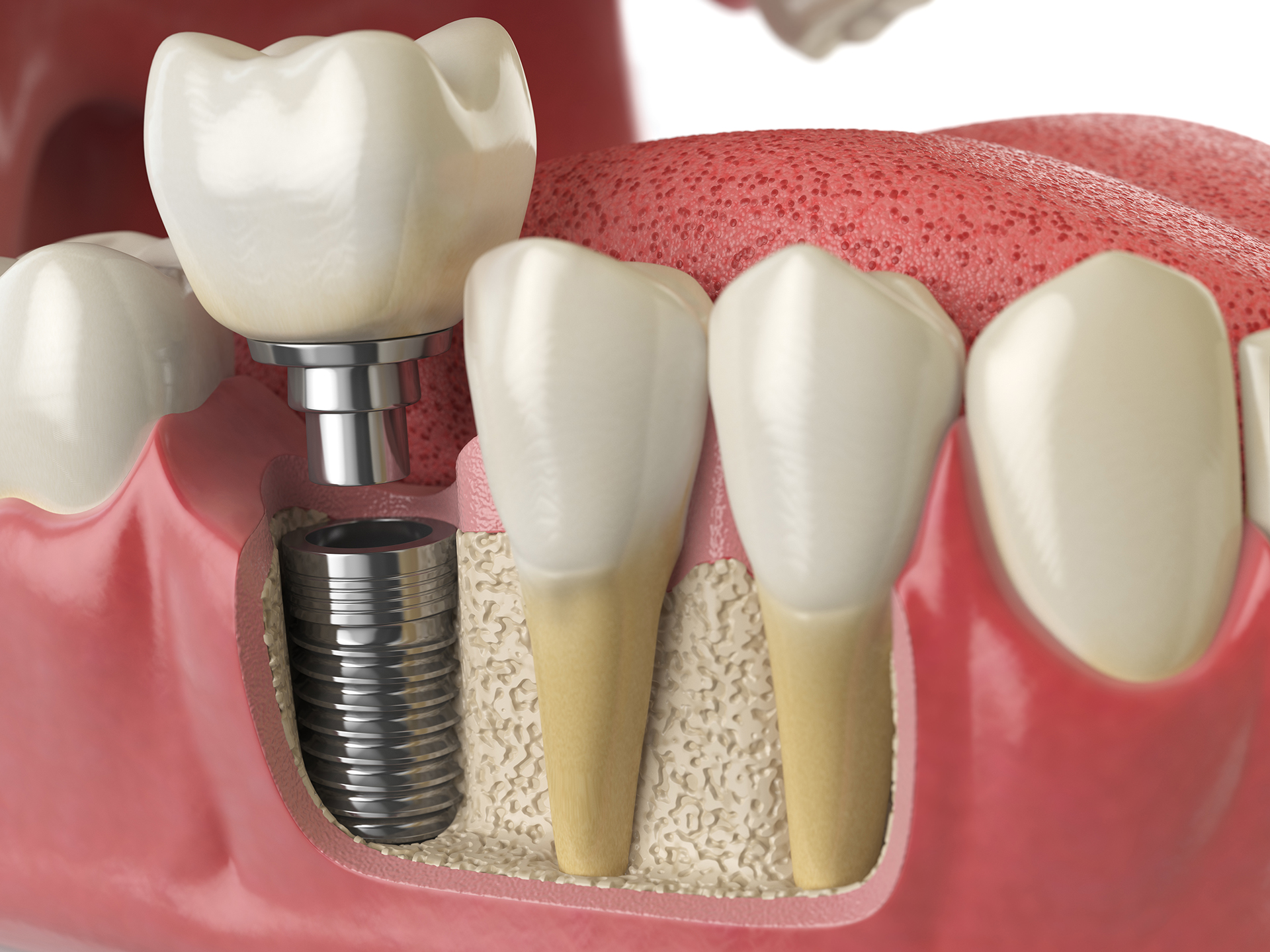 Are dental implants an option for you?
Implants are the best option for you if you:
want a long-term, easy to clean tooth replacement
are self conscious because of missing teeth
wear uncomfortable partials or dentures
don't want to have intact teeth altered for dental bridge placement
Other dental and medical factors are considered when evaluating you as a candidate for dental implants. Call us today to see if implants are an option to restore your beautiful smile!